Key trends over the period that contributed to the increased volume were: higher exports from North America; increased imports into Latin America, Asia-Pacific and Western Europe; and, increased trade within Western Europe and Asia-Pacific.
Caustic soda as an aqueous solution is widely used in the chemical, automotive, water treatment and food and beverage industries.
Global trade volume in 2020 was 20.7 million tons, up 2.5 million tons from 2010. Volume has generally trended higher for most of the period and is projected to rise to 21 million tons by yearend 2021.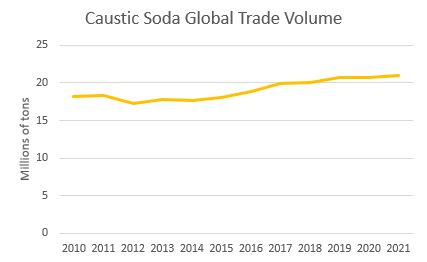 Exports from North America were 3.4 million tons in 2010 rising to 4.9 million tons from 2017 through 2019. Volume eased slightly in 2020 and a small decline is also projected for 2021.
Imports into Latin America have trended higher over the last five years; imports into Western Europe generally trended higher through 2018 but then eased, as did also the volume of the region's intra-regional trade. Imports into Asia-Pacific peaked in 2017, then flattened. Trade within the region was steady through 2019, expanding in 2020 and projected also in 2021.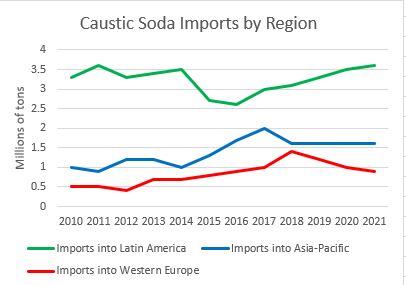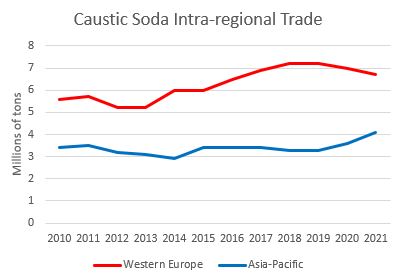 From International Trader Publications' Caustic Soda World Trade Analysis, Projected Trade Flows, and, Archive of Trade History.