Egypt exported 2.9 million tons of LNG through July 2019, up 594%. Top markets were Jordan, Pakistan, China, Italy, France, Turkey and Singapore.
Shipments surged from October 2018 through March, 2019, then slowed. Average prices trended lower from around October, falling to $177/ton in July, 2019. LNG imports into Egypt fell to zero as of October.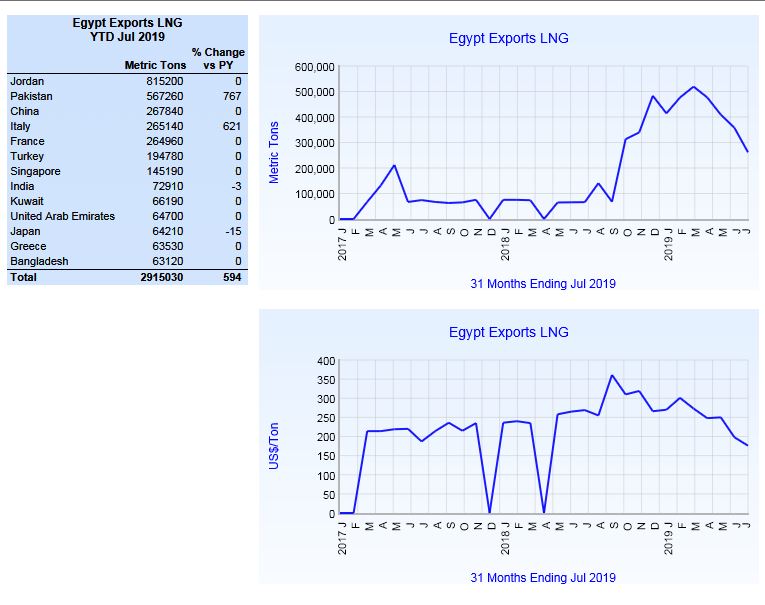 Despite the overall rising trend in its exports, shipments by the United States to Jordan, Pakistan and China – Egypt's top three markets – posted declines through September 2019 YTD (shipments to China also affected by the trade war).
Written by Jean J. Sudol. Data from International Trader Publications' LNG World Trade Report, continuously updated online analysis of global LNG trade.