Ukraine exports sizable volumes of benzene, caustic soda, propylene monomer and PVC, and, imports polyethylene, polypropylene, liquefied propane and butane gas and PET.
Ukraine's top export markets include Italy, Poland, Turkey, Czech Rep., Russia and Spain, among others. Russia is Ukraine's top import source for LDPE, polypropylene, methanol and liquefied propane and butane gas.
This table shows Ukraine's total exports and imports in 2021 and top trading partners for each: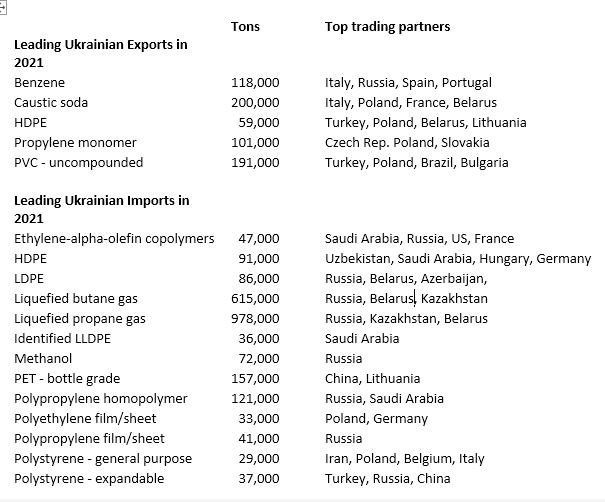 From International Trader Publications' World Trade Analyses, continuously updated analysis of trade between countries and regions for each product.