The war in Ukraine, and with it sanctions and broken supply chains, will likely impact both exports from and imports into Russia of many products.
Russia exports large volumes of liquefied gases, polyolefins, vinyl polymers, basic chemicals and synthetic rubber. Russia also imports sizable volumes of polyolefins, styrenic polymers, vinyl polymers, PET, PMDI and purified terephthalic acid. These are the total volumes Russia exported and imported in 2021 of products that may be affected: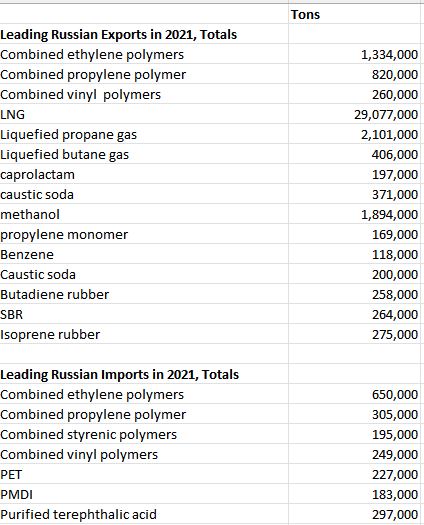 From International Trader Publications World Trade Analyses, continuously updated analyses of trade between countries and regions for each product.