China's exports of uncompounded PVC in March 2021 hit a monthly record of 235,000 tons, with volume for the first quarter, 520,000 tons, up 233% from the same period in 2020.
Strong demand in India, Vietnam, Brazil and numerous other markets, reduced availability from the US because of production problems, and rapidly rising prices fueled the higher export volumes. The average price in March shot to $1174/ton.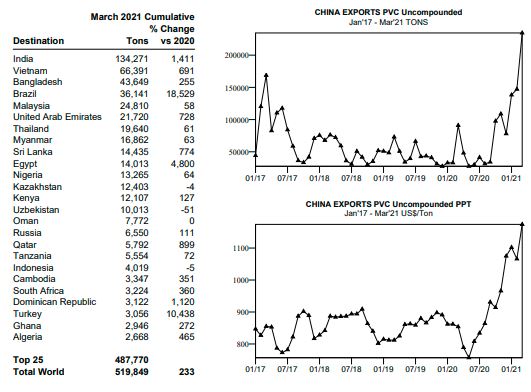 China's imports of uncompounded PVC through March were 132,000 tons, down 22%
US exports of uncompounded PVC, available through February, were down 18% from February YTD 2020 and totaled 344,000 tons. Exports to China for the period were down 79%, to 9700 tons. The average US export price in February climbed to $1331/ton.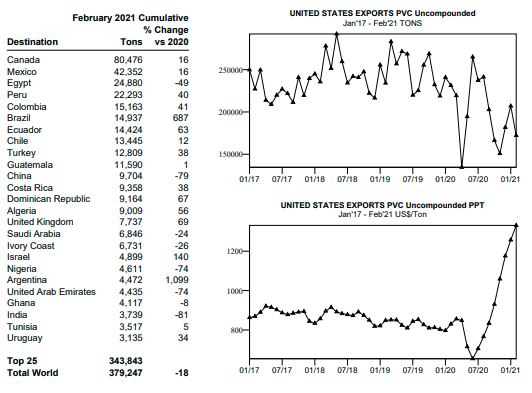 From International Trader Publication's Uncompounded PVC World Trade Analysis, a continuously updated analysis of trade between countries and regions based on ITP's database of 100 countries.