Imports into the EU from the United States of ethylene-alpha-olefin copolymers (EAOC) trended strongly higher in 2018 and 2019, while volumes from Saudi Arabia declined.
New capacity in the US was reflected in the rise in imports into the European Union of polyethylene, mainly as EAOC, from the US: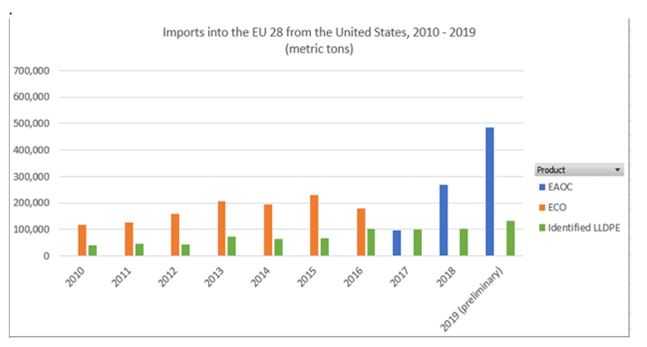 As imports from the US rose, imports from Saudi Arabia of LLDPE slowed, the decline not offset by rising volumes of EAOC: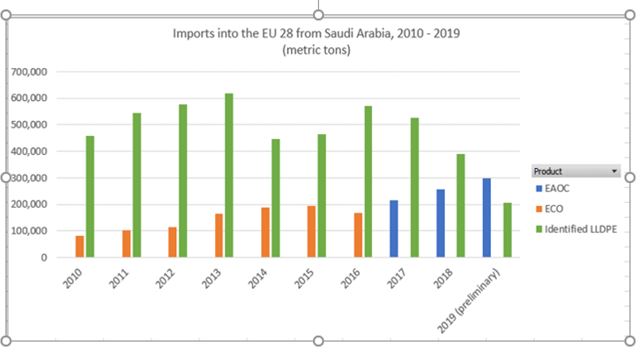 By Jean Sudol and Christiana Fierro. Data from International Trader Publications' World Trade Reports on all grades of polyethylene.