Both Kuwait and Saudi Arabia exported more styrene through October, 2020, versus the same period last year, but Kuwait's shipments to China increased while Saudi exports to that destination showed a decline.
Although Kuwait and Saudi Arabia are among the Middle East countries that do not publish timely export statistics, most of their trade is visible from current trading partner import statistics. For Kuwait, these showed 450,000 tons of exports through October, up 10%, China the top destination, followed by India, both with gains. Export volume trended higher from July through October; average prices steadied around $685/ton in that period.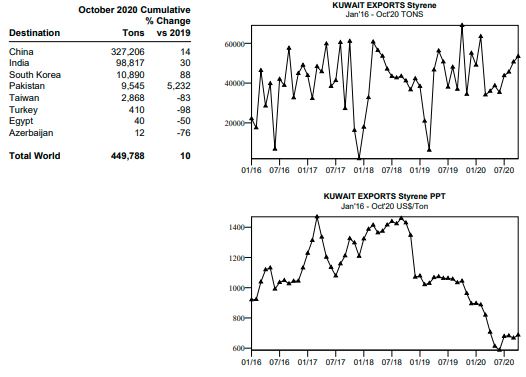 Saudi Arabia exported 1.36 million tons through October, up 7%. Exports to China were off 2%, but this was offset by gains to Turkey, India, Belgium, Malaysia and others. Monthly volumes fluctuated widely, noting a new record high in September. The average price averaged $680/ton in the last few months.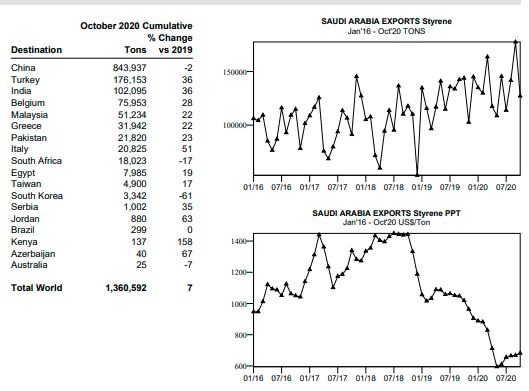 From International Trader Publications' Styrene World Trade Report, a continuously updated analysis of trade between countries and regions based on ITP's database of 100 countries.